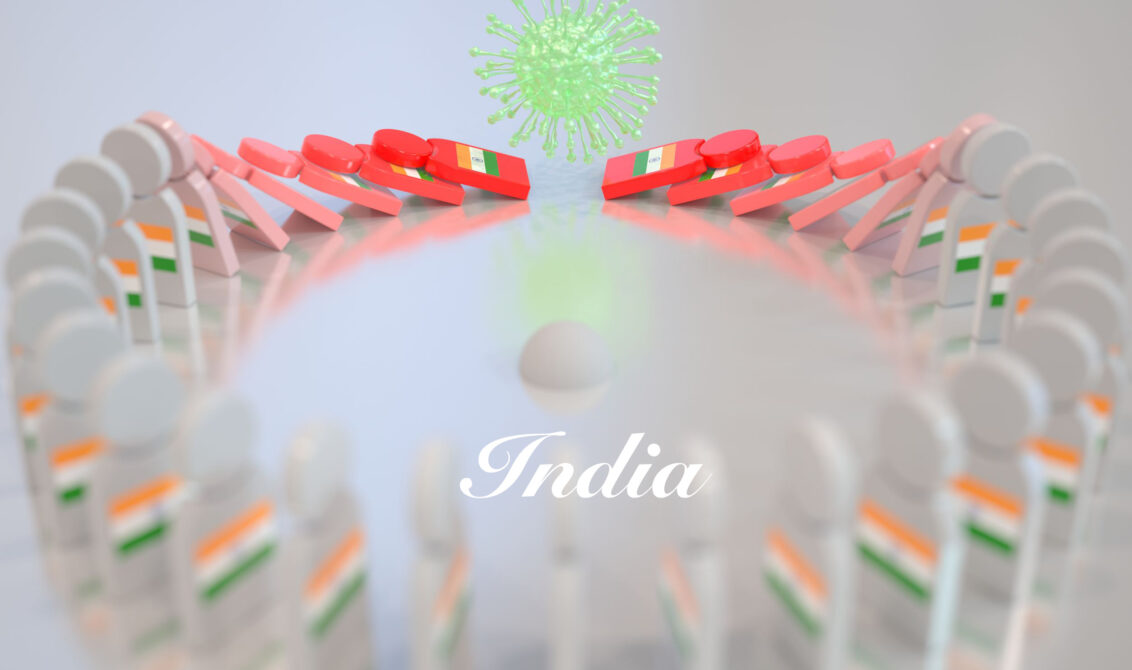 India is struggling.  The country's COVID-19 rate is reported to be a horrifying 30%.
Just a month ago, the Indian government believed that its people were somewhat safe from the COVID-19 virus because only 3% of the people were testing positive, despite relaxed social distancing measures since last October.  Then the second wave hit with a vengeance.
From what I have heard from friends, family, and mid-level officials in India, the situation is devastating, and getting worse. The infection is expected to peak in mid-May.  The most immediate need is preventing deaths due to a shortage of medical oxygen.  
In the state of Delhi, the government's supply of medical oxygen is only a third of what its hospitals need for its population of 20 million.  At the same time, COVID-19 patients are coming to Delhi from neighboring states, placing additional pressure on medical resources.
Preeti, who designed my website, died of COVID-19 eight days ago.  She was 30 years old, an IT designer living in the hi-tech town of Gurgaon on the outskirts of Delhi. Although she tested negative for COVID, she was struggling to breathe and died within a day. "She died at home.  We could not find oxygen for her," said her husband in a somber voice on a WhatsApp call.
COVID-19 does not spare anyone, young or old, rich or poor.
Some state elections just ended in India. In one of the most populous states of West Bengal in northeastern India, next to Bangladesh, Prime Minister Modi's party lost by a huge margin, presumably due to the government's handling of the COVID-19 crisis.  
At 1.4 billion, India has four times the population of the United States.  The GDP per capita is 30 times more than India's.  India spends less than 2% of its GDP on healthcare; the US spends 18% of its GDP.  
India spends only $100 per person on healthcare each year.  One Delhi official shared with us that large hospitals should have their own oxygen plants.  The cost of one oxygen plant for 200 ICU beds is $200,000. In other words, $1000 ($250 per patient) could save four lives in a month.  US dollars go a long way in India.
India's doctors are doing heroic work. Dr. Neeraj Jain, a pulmonologist at one of the largest private hospitals in New Delhi, delivered a simple message in English/Hindi, on how people with COVID-19 can take care of themselves at home, when a hospital bed is not available.
The longer-term solution is vaccination, before the next surge hits.  India has been able to fully vaccinated less than 2% of people, due to vaccine shortage.
Dr. Anthony Fauci has a sensible message about India.  "Treat [the virus] like we are in a war."  COVID-19 can be defeated with proper measures.  He recommends four weeks of complete lockdown and vaccinating as many people as possible and quickly.
The Serum Institute of India, the world's largest producer of vaccines, is manufacturing Covid-19 vaccines Covishield (which is AstraZeneca of Oxford) and Covovax.  However, the raw and packaging material shortages are holding them back. 
Just yesterday, on May 2nd, the Biden administration removed the export restrictions on such materials!