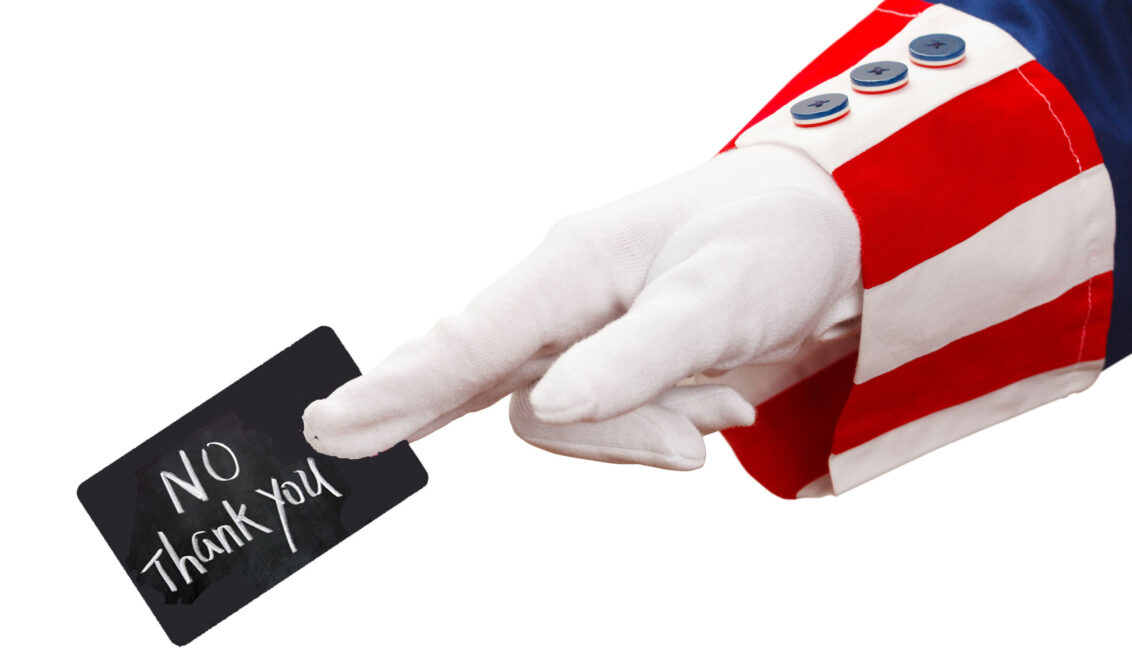 Americans will soon be voting for a president. I for one will not be voting for President Trump.  
As we enter 2021, the deaths caused by the pandemic and the economic turmoil caused by the recession and possible depression will be engulfing the country.    
To add to the woes, increased unemployment will make medical insurance unaffordable for many more. Kaiser Family Foundation estimates this year the pandemic has already stripped 27 million Americans of their health insurance; and the number will rise.
Who is likely to lead us through these crises while working to improve our society and our education system?  This is our opportunity to elect a president who can.
Trump held Whitehouse press briefings since the lockdown started. Watching them gave me a glimpse into his thinking but also led me to conclude that we are fighting a battle against the virus without a plan. 
In these briefings, Trump responded to the press questions with agility but lacked humility.  Equating core values to humility,  philosopher Jonathan Sachs, states "Core values allow a leader to navigate issues in a prioritized way, considering nuances and thinking deeply".
Instead, the president rejected CDC guidelines of wearing masks, his ideas about ingesting disinfectant or UV radiation, and his endorsement of hydroxychloroquine, have resulted in the loss of public confidence and trust in his handling of the coronavirus pandemic. In contrast, Dr. Anthony Fauci inspires the confidence that he knows what he is talking about and will let us know as new information about the virus emerges.
Controlling the pandemic will also require international cooperation.  We need to work with other countries, learning what has and has not worked for them.  The development and mass production of the much-needed treatment and a vaccine will also require the collaboration of researchers and laboratories across the world. 
After World War II, Western Europe and the US adopted collaboration as a new problem-solving approach, even when the direct benefits to the US were not evident.  Marshall Plan, for example, more than paid for itself. Judging from the unprecedented progress made since then in reducing poverty, increasing GDP, and lengthening human lifespan, why would we abandon that path?  Trump's style of working with other countries has been combative.
In the Trump era, America has lost its respect and leadership that inspire confidence.
Is Trump going to be better at handling the economic recession?  So far he has not shown that he can.  By the end of 2019, the US national debt under Trump increased by $5 trillion, despite fighting no wars, facing no financial crises, and with a strong economy.  The pandemic stimulus package is expected to add another $4 trillion to the national debt. 
Trump has not been a fiscally responsible president.  
Personally, he claims to be worth $10 billion, but his companies declared bankruptcies six times. He made money by manipulating his properties under different companies, protecting the profitable ones, and declaring bankruptcy on the ones with losses.  It is legal, but the intent of the law is to protect professional risk-taking from personal risks which might leave one without a home to live in, and not for accumulating wealth.
I too had to face the choice of declaring bankruptcy when the internet bubble burst and my technology company was struggling to survive.  Our largest customer, WorldCom, declared bankruptcy. WorldCom did not pay us what they owed us for orders that we had already delivered.  But after trying to see if there was a way to save the company I first loaned the company money, partly because I was the largest shareholder.  As soon as I realized that I could not save the company, I oversaw an orderly shutdown, paying our employees until the end, and negotiating settlements with our vendors. I took nothing for myself not even the loan. 
I am afraid that Trump's self-proclaimed fiscal toughness is a persona.  He lacks the ability to make plans when the situation gets complex and is likely to land the US in a deeper fiscal crisis and cause unnecessary deaths from COVID-19. 
Like other people in The Apprentice, Trump should be fired for poor job performance. 
Whether Biden deserves our vote or not should also be debated.  We know he is a decent man, but career politicians do not win our confidence as they have not earned living outside politics.  To get help to fix financial crises and navigate through the pandemic, he will need the help of his lieutenants and an ability to listen and make decisions based on that information.  I do not believe that his VP choice will resolve all problems.  Yet I hope he chooses a vice president who is a thought leader.  His ability to reach across the aisle and feel the pain of the Americans have made him a good listener — which we all can do a better job of.