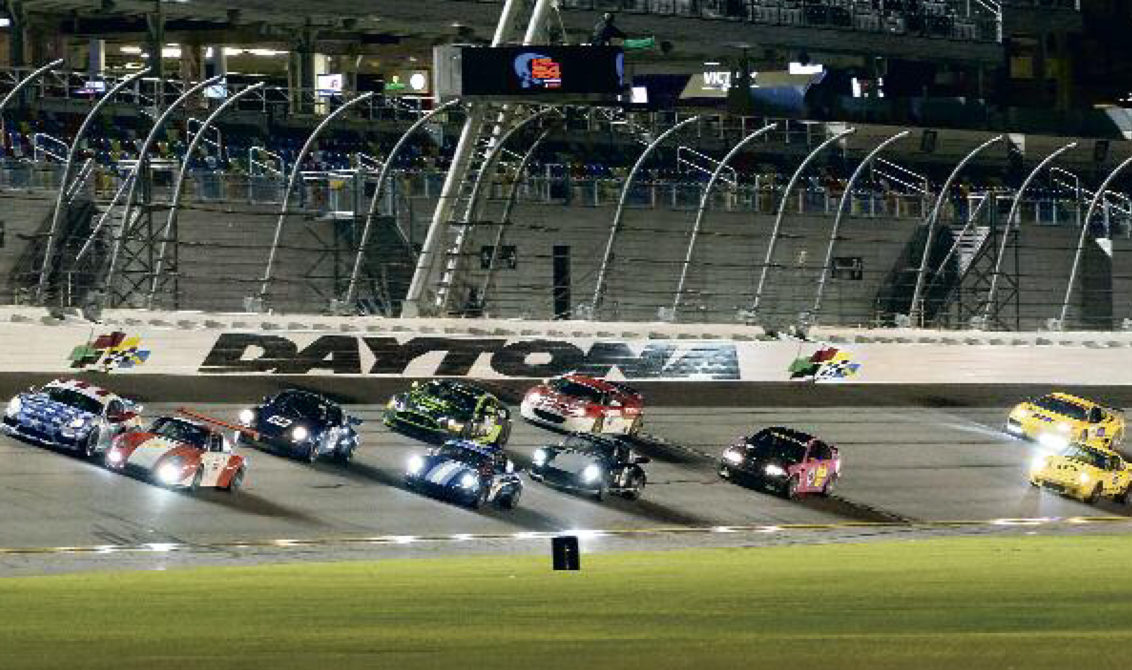 Risk aversion starts setting in after we turn forty and beyond. Conversing over dinner with a fellow board member, Mike, we both surprised each other when we agreed that as we grow older we need to take more risks, and not fewer.
When our obligations are over — kids have graduated from college, perhaps when we could start taking our spouses for granted, and we are financially comfortable — we should be more willing to place bigger bets in life. Like poker players, the size of the stack determines how much risk we should take.
At 71, Mike Gaulke had just returned after winning a premier endurance car-racing event in Daytona, Florida — dividing his race time 50–50 with his coach-partner, hitting top speeds of over 150 mph. This win is all the more impressive because Mike, despite his athletic looks, has to walk with walking sticks. Mike's generosity and financial success as hi-tech CEO in Silicon Valley has also resulted in the largest donation in history, for Sutter Health, the board that we jointly serve on.
Mike trained in car-racing for years — not knowing if he would ever win. Aging is a factor not to be overlooked, as John Hopkins researcher states "as we age, our brain slows down and it takes us longer.. to try to make these split-second plan changes". Mike successfully made the split-second decisions needed in high speed racing, to emerge victorious.
Human mental and physical capabilities, peak early in our life cycle. Olympic champion's median age is 23, and MIT's data shows that raw-speed of processing information by the brain peaks around 18 or 19 years of age.
I too have competed and won high level National Bridge championships, in my sixties. Achieving major success in brand new fields, when well into adulthood, not only needs hard work, strategy and grit, but also a willingness to experiment with ideas outside our comfort zone.
Playing bridge, like car-racing, is time and money consuming. As an established professional, one gets used to being admired for successes. Repeated failures, not knowing if win is possible, can jeopardize credibility, but also lights fire under you.
Pursuing new major endeavor with vigor and passion also requires constant major shifts in mental framework. I tend to do major experimentations on myself as I grow older.
At the age of 55, I finally discarded the idea of God, for lack of evidence. That made room for new thinking — but it was very unsettling for almost 5 years. It changed the guts of my software in learning how to deal with adversities without Him.
This year, my daughter suggested that I try a meditation app Calm. The app introduced me to the concept of beginner's mind, explaining, 'with experiences and successes, we become mired in our own opinions and speculations, and there is no room for new understanding and fresh ideas to be born'.
A beginner's mind reminded me of a teenager's mind who — takes risk because she is driven, stubborn, defiant and rebellious and willing to explore to find herself. This is why we need to make effort to remain somewhat rebellious into adulthood.
The millennials, as they emerge into adulthood, may not want to surrender their teenage mindset.
Retaining teenager mindset requires taking opportunity to converse with teens as equals and experiencing what they are experiencing and — intensely embracing the idea of change by following Charlie Munger's advice, the legendary investor and Warren Buffet's partner in Berkshire, who likes to say, "A year you do not change your mind on some big idea that is important to you, is a wasted year".
The Gen Xers are dealing with their own teenage kids. Consider admiring and respecting them and emulating their spirit in your own lives.
As adults, reflecting on our own teen-years should boost our confidence, knowing that we emerged successfully from that stage when we had so little, knew so little and were emotionally raw — and yet the learning curve was exponential.
Today's Gen Xers are in the professional peak performance age group. On average, Nobel Prize-winning writers produce their best work at age 45. Professional success usually happens way past our prime-years-of-learning, because we are more focused, organized, and strategic in approach.
For the baby boomers to stay with it, we need to put ourselves out there and be vulnerable, judge our engagement with others by what we have learned, and not what we have taught, and embrace changes based on feelings even when logic may not totally explain it — like teenage-passion.
Successes and experiences, instead of hardening our thinking, should make us wiser. Without risking major directional change, we are likely to become obsolete — socially, culturally and professionally.
What got us here was the teenager mindset of taking chances and going out on a limb. If we strive to continue to be on that path, we can be like Mike — spunky and adventuresome and achieve beyond what seems possible.