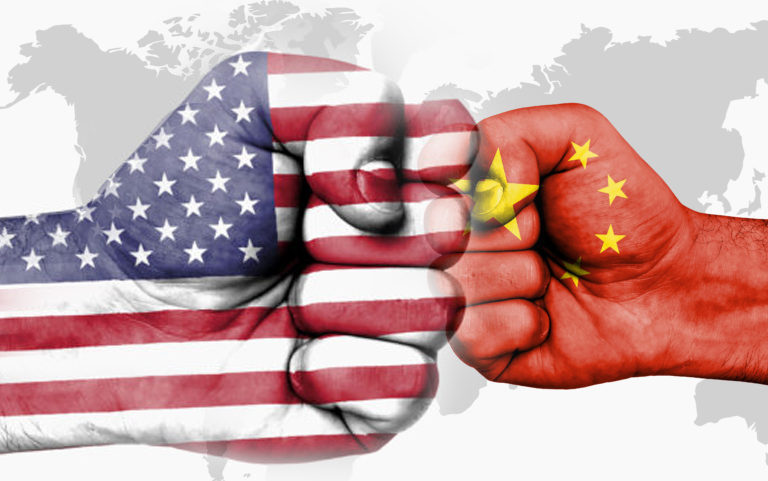 A closer examination of economic interdependencies of world markets makes many economists feel that US trade deficit with China may be good for the US .  To make sense of China, a quick lesson in Chinese politics is helpful — its operatives, incentives, and decision making processes.
Fifty-five years ago, when I was a seventh grader in India, China invaded my country. I remember chanting anti-Mao slogans with my friends.  As an admirer of the Dalai Lama and his philosophy, I was troubled by China's occupation of Tibet, forcing the Dalai Lama flee to India.
Mao, the founder of communist China, started the Cultural Revolution by oppressing the Chinese people  and forcing intellectuals to work on state-owned cooperative farms.  His policies crippled Chinese economy and left a billion people in poverty.
Forty years ago, Deng Xioping initiated economic reforms allowing private ownership of land, property and businesses. China's economy flourished. Over the next three decades, new Chinese companies emerged.  Alibaba (the Amazon of China) and Tencent (online games) stocks now trade on the US stock exchanges with market caps comparable to those of Facebook and Google.
Deng also imposed a one-child policy to control overpopulation.
Five years ago, Xi Jinping came to power. He initiated massive buildout of country's infrastructure to help grow its GDP.   His new Belt and Road Initiative to help build connecting infrastructure for the countries along the old Silk Road route, is impressive.  Promise of billions of dollars in loans to poorer countries may suck them in Chinese grip.  Critics also view it as "a.. boondoggle and …. massive expansion of Chinese imperial power". 
China has also been slowly reforming its political system by introducing elections at local levels. The local elections are only partially democratic; all candidates must be approved by the party and can be removed by the party at anytime.
China remains a single party system. The Community Party selects 25 members to the Politburo. Seven of these members sit on the Standing Committee, which sets national policy.
Because decisions are made by a small group of people, and new members are guided by the party elders over decades, there is more continuity in Chinese than in US politics.
However a single-party system has few checks and balances and can quickly spiral out of control.  It must exercise strict controls to stay in power. Even its judiciary serves the party and not the people.
The massacre at Tiananmen Square when the military killed more than 10,000 students peacefully protesting for democracy, and the imprisonment of Nobel Peace Prize laureate, Liu Xiaobo, are evidence of the Chinese government's greatest fear: social unrest.
China has clearly made enviable economic progress and internally lifted 500 million people out of poverty. Yet China's economic system is fragile because of widespread corruption, manipulated currency and weak balance sheets of its banks.
Chinese banks lend 25% more money than the deposits they receive, leaving no money for contingencies.  They depend on the government to bail them out, and it is usually done without public disclosure. US banks on the other hand lend 15%-35% less money than their deposits.
In 2017 S&P Global Ratings cut China's sovereign credit rating for the first time since 1999, citing the risks from soaring bank debts.
Trade deficit analysis has complex interdependencies. 
By China artificially devaluing renminbi compared to dollar, Chinese goods in America became more affordable and Chinese exports started going up compared to imports.  China has therefore been accumulating dollars, creating a surplus of dollars in the world market. As more dollars float outside the US, the dollar gets devalued and US goods become more affordable, growing its exports.  This brings down the US trade deficit. Therefore economists argue that conventional wisdom that trade deficit is bad is simply not true. 
The surplus dollars must eventually flow back into the US in the form of investments, directly or indirectly.   It is easy to conclude why Chinese feel threatened internally and externally. In the meantime, we can enjoy Chinese goods on sale! 
Larry Summers, Harvard economist states, "(tariff imposition) is really crazy, dumb protectionism."
Trump was careless to announce tariffs on Chinese goods.  When China retaliated by increasing tariffs on soybean and pork belly imports, Trump had to give concession to the farmers, his voter base.
Free market forces provide the best incentives, for a vibrant economy.
In the final analysis, China will not be able to exercise undue controls on its people whose minds are already mobilized by internet. 
Instead, we must stop China from copying our technology illegally. US companies spend millions of dollars to fight Chinese counterparts, but only can prevent them from selling in the US.  Our corporations need stronger intellectual property enforcement.
China has lots to worry about —  the economic war can only be won with fairness, freedom of expression, free press and assimilating diversity for innovation, which are the bases of our founding.