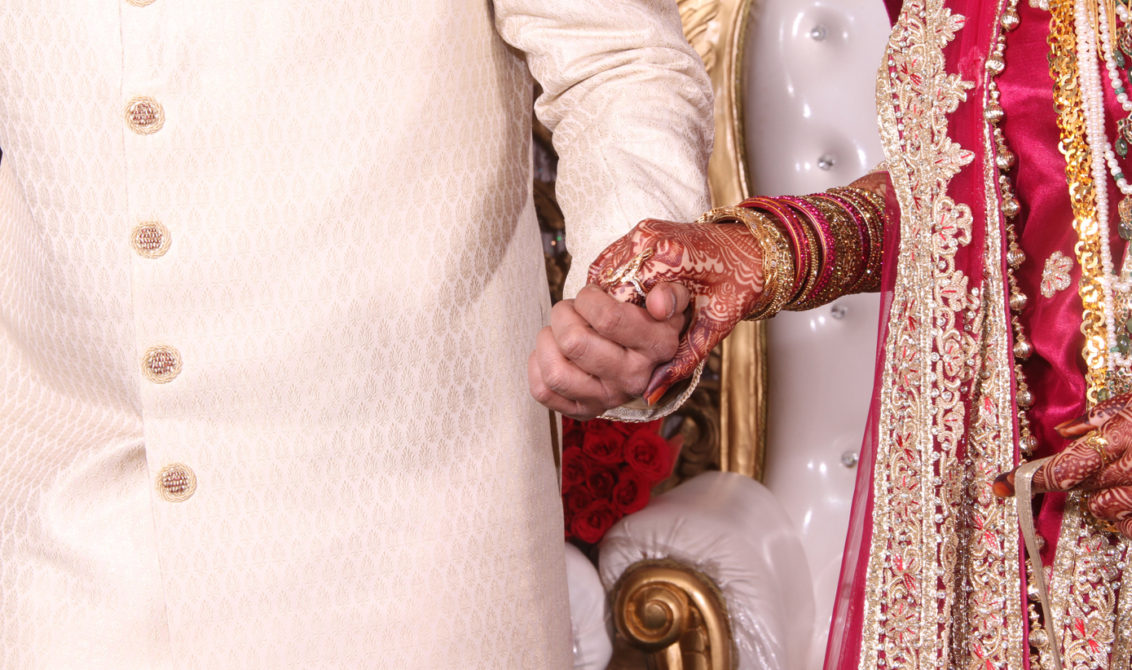 On June 15, in Santa Clara County Superior Court in Palo Alto, Judge Allison Marston is expected to deliver the verdict in the criminal proceedings of Neha Rastogi.  For 10 long years, Neha, an Indian high-tech professional married to a startup CEO, was allegedly a victim of violence at the hands of her husband.  The story has pained Silicon Valley Indian tech community and the recording she taped on her iPhone has jarred our ears.  In Neha's letter read to the court she describes the years of torture, and in the recording she begs her husband to stop hitting her.  The topic of conversation is 'software bug'!  This struck us hard as she is not just anybody.  She is one of us.  We relate to her.  Our regret is how could she suffer for 10 years and not reach out to any member of the closely knit Indian American community?
Upon hearing her story, my first concern was her safety. Thankfully some compassionate members of our community have stepped up to provide extra security to Neha and her 3-year-old daughter.
The tech Indians in the Valley, no matter what language we speak, or who we worship or not worship, are tied hip-to-hip.  Our frequent get-togethers can be at a professional organization like TiE where we discuss and promote entrepreneurship; a celebration for Diwali, the annual festivals of lights; or at the multi-day weddings of our friends' children where we dance to Bollywood music.  Our kids call our friends 'uncles' and 'aunties'.  Yet somehow the community feels that we have failed them.
Indian Americans are among the most highly educated ethnic groups in the U.S..  Seventy percent have college degrees, according to Pew Research.  They also have the highest median income according to US Census Bureau. Through hard work and education, Indians in the Valley have become technology innovators. We embraced the: "what you see is what you get" mentality of Americans, and acquired their refined management acumen.  As a result, Indians are now startup CEOs and lead some of the most successful tech companies like Adobe, Google, and Microsoft.  Indians are also confident in their own skin in Silicon Valley where women and men show off their beautiful attires at parties.
Emboldened with professional successes, we feel capable and confident of bringing some much-needed social changes. On April 18th Venky Harinarayan (the funder of her husband Abhishek's company) posted on his Facebook page, "Anand and I are investors in Cuberon. We had a very simple decision in front of us today: we terminated our relationship with Abhishek immediately and urged the company to do the same. We are happy that the company chose to do so as well".  What Venky and Anand have done is exemplary.  They have made evident that domestic abuse is not acceptable and that values are more important than investments.
Reportedly Neha was in an arranged marriage. Although no statistics are available, it is estimated that more than 65% of the hi-tech Indian immigrants in Silicon Valley are in arranged marriages.  Divorce rate of Indians in America is 1-15% compared to 44% overall. Interestingly research indicates that marital satisfaction levels are not much different in arranged marriages and marriages of choice.  This leads to the conclusion that Indians tend to hang in marriages longer yet have similar level of marital satisfaction.  Also domestic violence (DV) studies indicate that DV permeates almost equally across both cultures – National number being 33% vs Indian 40%.  Indian community is paying close attention to Neha to make her transition easier. Their support also signals to others in her situation to reach out so that we can begin a social transformation.
For the past two decades, I and my husband, have financially supported Maitri, and now I serve on its Board of Trustees.    Maitri is an organization that helps victims of domestic violence in Silicon Valley, focused on South Asians, and also runs a Transitional House.  At Maitri, volunteers and staff are trained, and spend countless hours attending to emergency calls and providing counseling and other services. Every so often, they also face humiliation and threats by the abusive spouses. That has not deterred them for the past 26 years. They also help men and elders in need.  They also hear from Indian American teens who face extreme parental rejection for dating or for using alcohol or drugs.
Neha has brought a sense of solidarity in the Indian tech community and we shall not rest till justice is done to her.  Justice would entail preventing Abhishek getting deported to India and escaping punishment for his sins. Such cases tend to get tangled up in courts, for years, in India.  It would also mean giving him longest possible jail term, punishable by law, to ensure Neha's safety and safety of others.  He has very little to lose at this time. 
We hope organization like Maitri can also serve to overcome community-grief and rationalize the future by being a beacon of change.
(Trustworthy Indian tech community members have initiated a crowd funding for Neha: https://www.youcaring.com/neharastogi-806544)